"Paaji!", I said with a sense of relief, " finally the balance has been restored. A jail break Ballwinder paaji. England finally won an opening game of a major tournament. I don't remember the last time this happened".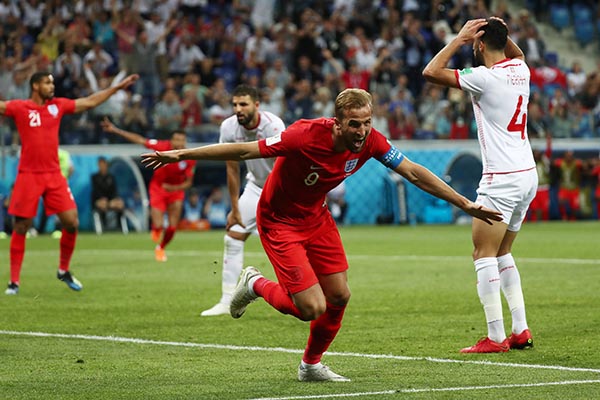 Ballwinder looking pensive, replied," How hard can the Chicken or the Butter try to ruin the dish?". "Meaning?", I asked, as usual being confused by this ever so anecdotal pondering of the great Ballwinder. England won. England lost. Ballwinder would have had Butter Chicken either ways.
"If somebody wants to ruin the Butter Chicken, what should he ruin, the butter or the chicken?", asked Ballwinder.
"Paaji, it should be both, or either…", I replied in utter innocence, confiding in bare minimum confidence of slight common sense. I am a student, I need to learn from Ballwinder Paaji.
Very unimpressed by my response, doubting over my existence, flexing all the possible facial muscles that are visible which aren't really covered by any form of hair, he said, "It  is the chicken that can ruin the dish, even if butter tries to save it, it cannot."
"ohh, like that, isn't it a bloody given", I said it in my head. But my head and soul had already surrendered to Ballwinder.
" Now tell me, even if the chicken is stale or has not been properly marinated, and is therefore cut out to ruin the dish and the cook, who like you thinks, butter can save the day and keeps adding butter incessantly, to make it a success, will he succeed?", asked Ballwinder.
I took my time for this one. I thought hard. I don't know what I was thinking but I thought real hard and replied" If the dish still succeeds, it will be a fluke. No chance otherwise".
My response led to Ballwinder's face breaking into a smile of I-told-you-so, with eyes semi shut filled with the air of vindication, head moving in small circles, beard being carressed, came out the word, "Exactly."
I cracked the code but I did not understand what just happened here. Ballwinder then elaborates, " The three lions wanted to win, but their formation was stale, having three centre backs was the case of stale chicken, but their manager like the cook, just kept sticking to his bad basics of changing a midfielder with a midfielder and going flank to flank, similar to adding more and more butter in search for a perfect cross. The dish somehow survived this time, but not always."
Awestruck by this analogy, I nodded my head in refusal to accept the reality of being in the great company of such an intelligent human being.
" So what should Gareth Southgate do?" I asked like a child, mesmerized by the rays of enlightenment shining upon me.
"Add a different flavour, heat it for longer on the sim, take chances, because remember while the dish is still on the stove, the ball is in your court", Ballwinder replied while examining the leg piece he held in his hand through out this conversation.
"But Ballwinder Paaji, how would you save the actual Butter Chicken recipe?",  intrigued I was.
Ballwinder while remaining unmoved and unfazed, said " I will serve it with alcohol".