Startled, Amazed, Taken aback, Aghast, Flabbergasted, Relieved were some of the reactions of different people supporting different teams this World Cup (#MeriDoosriCountry #ApniKaCaptainInstaParRotaHai #PhirBhiMeriDoosriCountry) except Ballwinder.
"Paaji, no wonder India has banned betting, all our obvious bets are going down the drain!", I said with an excited demeanour. Ballwinder Paaji was still unfazed. I wanted him to give a reaction at least after Brazil-Switzerland draw. So then I broke to him all the surprises that have occurred as yet.
Spain-Portugal draw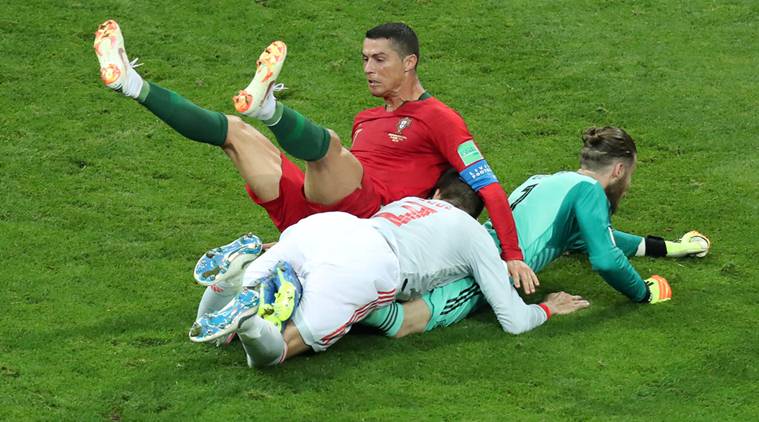 Argentina – Iceland Draw
Mexico stun Germany 1-0
Brazil – Switzerland Draw
" WHAT IS HAPPENING!!" I exclaimed this time, hoping to get a reaction at least now!
Ballwinder takes a well-deep sip of his beer, licks his lips, very calmly dusts his moustache to remove any hint of any froth, takes a deep breath while looking at his beer mug and says with a deep voice,
"Winter is Coming."
"Even my beer is not chilled any more", looks at me, hangs his head in helplessness and  repeats with even more pain,
"Winter is Coming."